Ann Chery For Men - Latex Fitness Belt - High support
Ann Chery is the # 1 premium Colombian brand in the field of Waist Trainers and Colombian Shapewear. Ann Chery has been around for 34 years and is highly regarded by South American men and women! Lose centimeters immediately around your waist.
Article number:
2051
Availability:

In stock

(2)
Delivery time:
4 days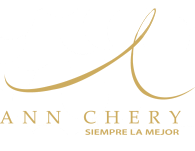 Latex Fitness Belt model 2051
100% medical natural latex (patented) and elastane

Cotton lining inside

4 flexible, steel ribs

Velcro closure for perfect fit

The best support to abdomen and lower back

Reduce inches around the waist

Proper core muscle protection

High compression

Short model: back 22 cm, Front: 20 cm

Unisex

Colour : Black
Lose centimeters around your waist with the Latex Fitness Belt from the premium brand Ann Chery .
The Ann Chery Fitness Belt will especially reduce your waist and abdomen during exercise by the heat development and also provides a very strong support for your back and a better posture in general. This Fit Belt is also shorter than a regular waist trainer which provides extra freedom of movement. Because of these specific capacities this type of waist belt is very often worn during fitness as well as on the work floor, wearing, bending and lifting becomes problem free and yet you maintain the excellent support by the high latex content and the smooth bones. Strength sports such as body building have already discovered the very solid support of the Ann Chery Latex Fitness Belt.
The Velcro system allows different levels of compression. Choose the compression that works best for your body
What size do I need?
The belt is adjustable, order your normal clothing size and he will fit always !