| | |
| --- | --- |
| Article number: | 7707142200666 |
| Availability: | In stock |
| Delivery time: | 4 days |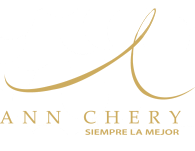 You want a slim waist, but also give your buttocks a boost. The Ann Chery Butt Lifter makes your waist look slimmer by putting your stomach muscles tight, while the holes in the buttocks give your booty an extra lift. Your buttocks are not covered by the Ann Chery Butt Lifter , but give your butt only a push to have nice round buttocks in your jeans or under a dress.
The buttocks are made of Powernet. Powernet is a special fiber that ensures that your body is kept tight, but is oxygen permeable making it a very fine fabric to wear. The length of the butt lifter ensures that you can easily wear the buttocks under a short dress or pants, without the butt lifter being visible. The bottom of the bottom has a side edge, making the butt lifter fits perfectly with the rest of your sexy lingerie.
Result
Slim waist
Flat belly
Buttocks enlarging effect

Which size of trousers should I take?
Note the Ann Chery Amalia Short is incredibly tight. We advise to take up to 2 sizes larger than your actual size, depending on the width of your hips. From a hygienic point of view, this article can not be exchanged  S = 34/36  M = 36/38   L = 38/40  XL = 40/42  2XL = 42/44  3XL = 44/46
Series: Ann Chery Amalia Short 1045
Color: Nude / Beige