Ann Chery – Butt Lifter short - Nude
A slim waist and a firm provoking booty ! With an Ann Chery Butt Lifter this becomes reality, because the waist and booty get both treated simultaneously.
Article number:
7707142200697
Availability:

In stock

(3)
Delivery time:
4 days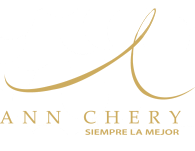 Ann Chery Butt Lifter Amalia 1045
Firm Powernet with lycra/coton 
Keeps your body tense but also keeps it oxygenated
A round, sexy butt 
Made in Colombia
Corrective underwear for women from Ann Chery separates itself from cheap underwear by its well-considered design, where the soft edges definitely won't give you a tight feeling or leave marks. Your body looks extra tight and with the corrective underwear it sits very comfortable : a combination that guarantees a look of elegance and classy and sexy !
The booty doesn't get covered by the butt lifter, but get a little push of the handy booty pants, which makes you get a round, sexy butt. 

Which size of trousers should I take?
 We advise to take up to 2 sizes larger than your actual size, Colombian sizes are smaller than European sizes ! Please see the advised size below :

Series: Ann Chery Amalia Short 1045
Color: Nude / Beige