Ann Chery 2021 – Latex Waist Trainer 3-hooks - Made in Colombia
Original Ann Chery 2021 Latex waist trainer, colour Black. The guarantee for excellent quality and highly convenient wear !
Article number:
7707142229551
Availability:

In stock

(21)
Delivery time:
4 days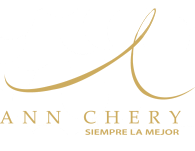 The original : Ann Chery Latex waist trainer 2021 in the colour Black
100 % high-quality medical Latex
Cotton lining
3-hooks and eye closure to fit your size
Back and midsection control
increase thermal activity
High compression
Visibly reduced waist line ( 2-3 inches)
4 steel bones
Excellent support to corrects your posture
When ladies wear a waist shaper, then it sits tight around their waist and belly, and creates a kind of personal private sauna. The heat makes that the waist trainer can burn obstinate and local fat more quickly. Besides that, waste and other impurities get driven off by aroused sweat. Result ? A smaller waist, a flat belly and visually bigger breasts and booty. You've never felt so sexy !
A waist trainer of good quality supports the back as well; enjoy a more straight position and less back complaints. The waist trainers have a hook locking system which makes it possible to tighten it more when you lose a few pounds and you can keep track of your progress !
Which size do I need?
Use the below Ann Chery size chart to decide which size you should purchase. Don't go off on your regular clothing size, Colombian sizes are very small !